Nomis Seismographs are reliable and easy to use.
Our equipment allows you to monitor ground vibrations and air over-pressure such as blasting operations, pile driving operations, construction equipment activity, environmental activity, ambient levels, and any other operation where a permanent record is needed. Our complete line of seismographs meet or exceed ISEE standards.
Read below for more information on our complete line of seismographs.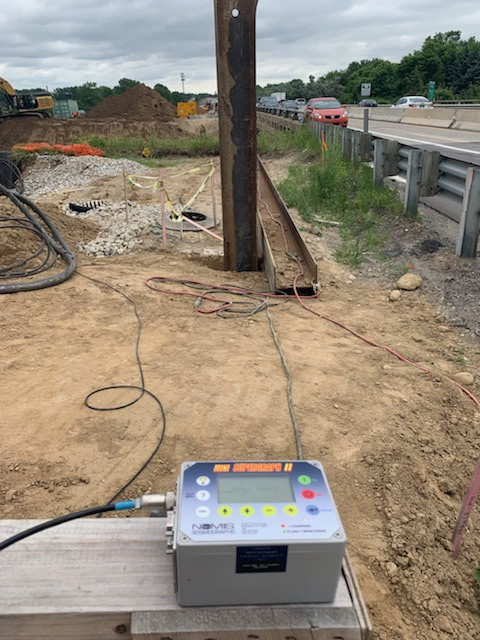 MiniSupergraph II
Features
Sample rates: 1024-16384 samples per second
USB connectivity for downloading events to PC
Thumb drive with event synchronization
Standard event memory storage for up to 65k events
Self trigger (waveform), Bar Graph & Combo modes standard
All results displayed on one LCD screen with back light
Included software for downloading and analyzing data
No wait time between events so consecutive events are not missed
Quick and easy setup procedures
Advanced cellular communications *Modem Not Included*
*Optional GPS Functionality*
Complies with ISEE seismograph standards for 2017
2-year warranty on parts and labor
---